Up first is a beautiful 4 door hardtop Pacer. This one is owned by John Farneti in Florida. John tells me that his Pacer was built in Mahweh, NJ. What a lucky find! Gotta love those colors too.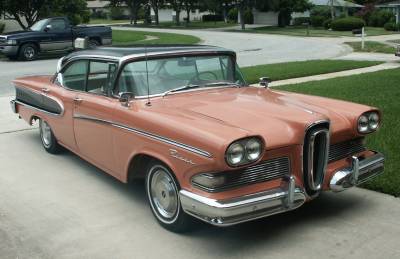 Next up: Mike's 4 door hardtop Pacer... hope that my Pacer looks as nice as this one someday! Mike and I have been corresponding for some time now and I've got some real Edsel envy when it comes to this car!
Meet Eddy, Gary Gilmore's Pacer 4 door sedan. He drove the whole way from Michigan to Texas to pick him up. On the way back, they drove on Route 66! Cool. Below is a picture of Eddy at an old Conoco station in Shamrock, TX. Gary plans to do some work to the interior, including repainting parts of the dash and eventually redoing the door panels. Great car!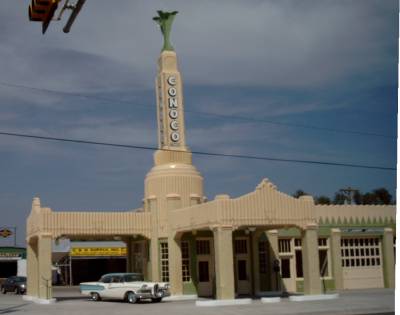 Here is Gary Lancianese's '59. I think black and white Edsels look really classy.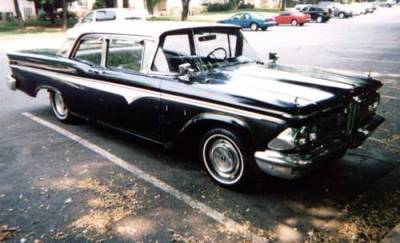 I've been corresponding with Doug Harley for a while now. Without his help, I probably wouldn't have bought my Pacer! Here is his 1960 Ranger, there's just something about a red car that I can't resist. Below is a picture of his car at the Louisville Plant where both his Ranger and my Pacer were built!