January 5, 2004
Here are a few pictures of the gutted interior and the remains of the original roof liner. It went to pieces when it was being removed.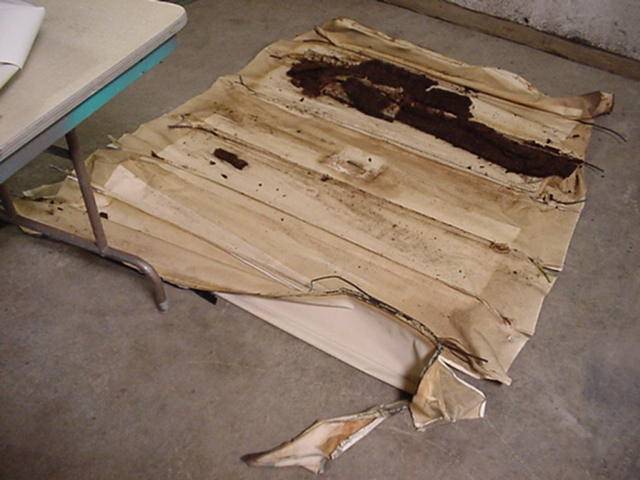 January 6, 2004
The windlace looks great, but the ill-fitting, crooked-seamed roofliner at right will be sent back to SMS. They are willing to "make it right," but this delay will hold up progress.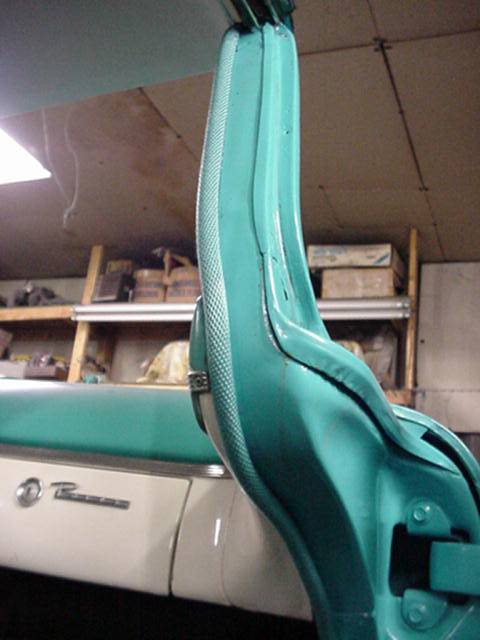 January 15, 2004
Here are a few images of the trunk piece, front grilles and headlight bezels. They are all painted up, shiny, and ready to go back on the Pacer. Rechroming is going to have to wait for now. They certainly did shine up nice!
February 19, 2004
Here are a few recent pictures showing some of the side trim back on the car... it's shaping up!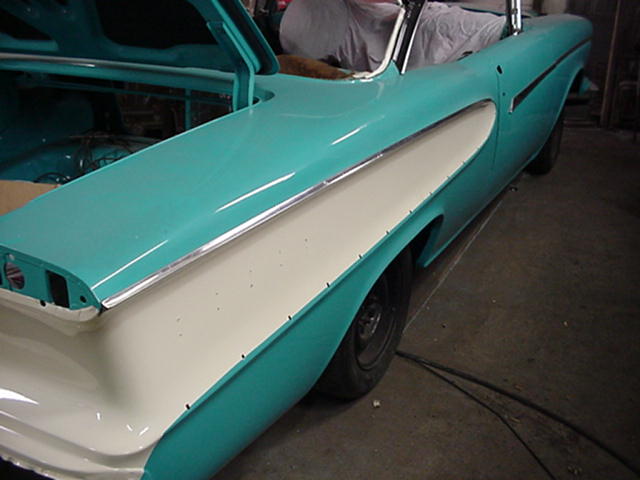 February 23, 2004
More trim is back on!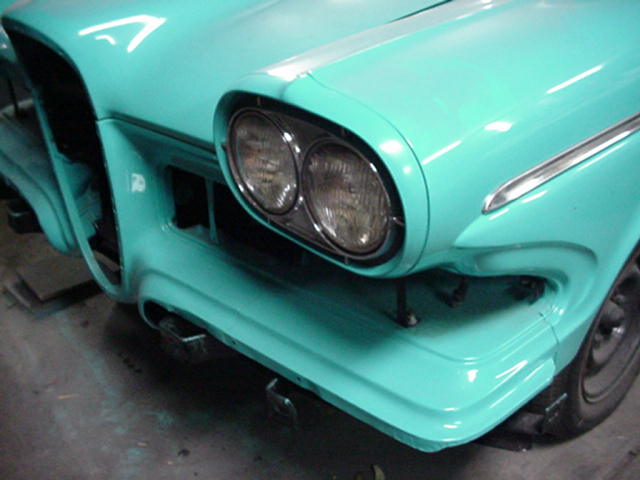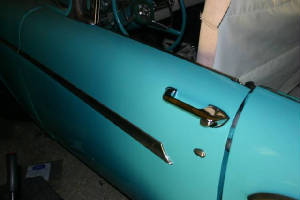 October 7, 2004
Finally, a roofliner that fits. A few places are wrinkled and puckering, but these are slowly evening out. Once they are steamed, they should be gone altogether.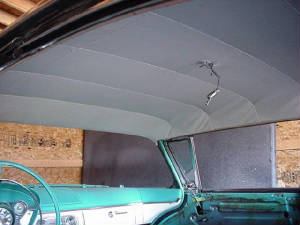 October 28, 2004
Here are some images of the car with its windows back in! Things are progressing more and more toward completion. It won't be long before the car will be able to be taken on the road! Hopefully I can take a spin before the snow starts to fly.